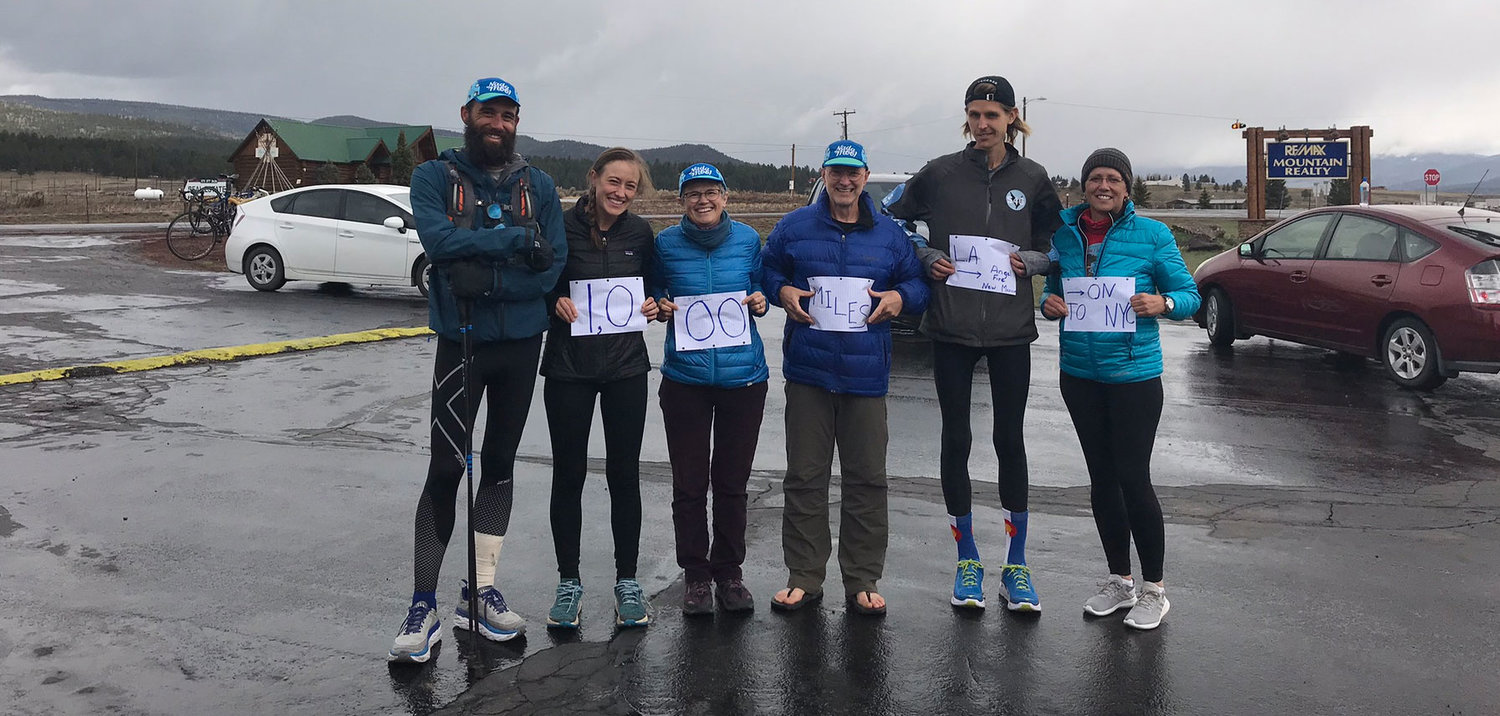 STATE: NEW MEXICO
DAYS: 23 – 28
START: CUBA, NM | END: PENNINGTON, NM
CUMULATIVE MILES: 1121.9 MI
I can't believe it has been 4 weeks! Wow. The passage of time and days really feel different out here.
I feel like this last week began a new chapter for me. After my rest day and a day of walking I was surprised to find myself jogging on day 23. I started out with the flats and then slowly worked in running some of the slight inclines and descents. It felt SO good to be running again – both physically and mentally. Injuries are not only super painful, but can really creep into one's mind.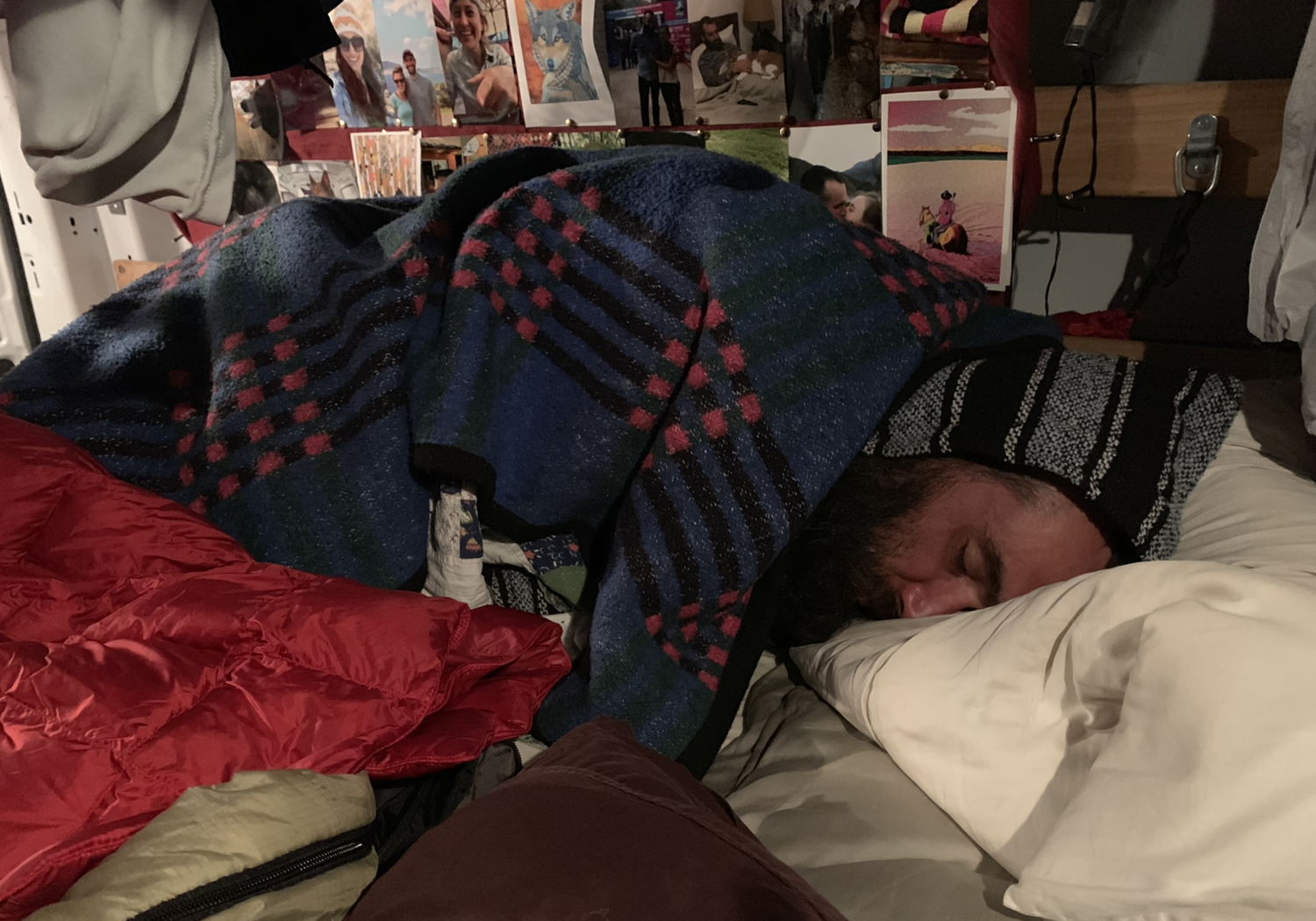 Each day this week my leg injury seems to be healing and I seem to be moving better. I have also been ramping up from 40 mile days back to 45 mile days. I have had some low motivation at times, and the mornings seem to be especially difficult in terms of getting going, but Shelley always reminds me that once I get moving, things start to get better. It's true. After a few miles in the morning I seem to feel more energized than I did. Sometimes the hardest part is just getting started.
Day 25 was special as it was the first full day Shelley and my mom Paige were out there. Max and Luke from NadaMoo! came out for a brief stint as well this day. I also had a very nice surprise visit from a friend, Christopher, who lives in Santa Fe. He was able to track me down and run some miles with me! It was so fun having so much support out there and at one point we were a pack of 5 runners!
Day 26 was pretty epic. I crossed the 1000 mile mark and also crossed the highest point in terms of elevation of the whole transcon. We got up to 9,000 feet after Taos and up in that mountain pass we were in the midst of a crazy blizzard! After descending from the pass the weather calmed down some but I've still had some pretty snowy and cold times. I'm so grateful for my Black Diamond winter layers as they are keeping me dry and warm and I feel I have all the right equipment for these colder temperatures. The wind got up to about 35 MPH during the blizzard, but luckily it was a tailwind a majority of the time.
The 20 miles of downhill in the Cimarron Canyons combined with the tailwind made for a pretty pleasant end to my day. Unfortunately I ended the day pretty late for the second night in a row. Sleep deprivation creeps up and it worries me. I'm trying to keep my breaks during the day shorter so I don't fall into too much of a sleep deficit.
On day 27 my mom rode the bike alongside me for a lot of the day. Having Shelley and my mom out there was so nice and I was anxious about them leaving. But as it turns out, after our goodbyes on day 28, I was able to have one of my best days yet. I moved well and made very good timing. Getting started in the morning was the hardest part, but overall I feel really good about this week.
The injuries are healing, my energy ebbs and flows, but for the most part is improving, and each day still brings new challenges and insights. I'm learning I REALLY love Spring Energy gels. They sustain me in a way other gels with refined sugar do not and I don't experience the spikes and crashes with this type of gel.
Tomorrow I will cross into Oklahoma! Each one of these milestones is so important for me!